Funky, Soulful... Fresh
Tops of Trees, a newly budding original music group growing roots in Upstate NY. A drum and bass focused vibe featuring a soulful horn section, fervent guitars and classic organ, pulling you by the waist into a melodic funk pilgrimage. 
A modern interpretation of soulful music steeped in early R&B, funk and blues.   
Join The Saplings and come with us as we pioneer a new age of music – Trunk Funk.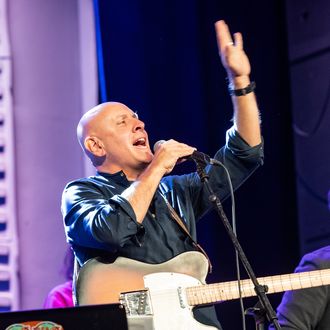 Damian Ubriaco
Lead vocals & Guitar
Damian is the creative force behind Tops of Trees' soulful sound. As the band's songwriter and main vocalist, he draws on a wealth of musical influences to craft powerful and emotive songs that resonate with audiences. Damian's lyrics are deeply personal and introspective, exploring themes of love, loss, and self-discovery, and his soulful, raw vocals imbue each performance with a sense of authenticity and vulnerability.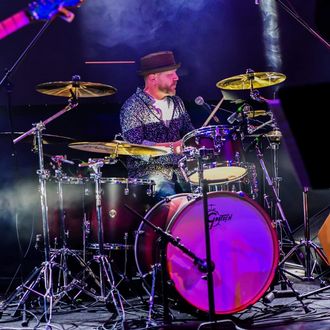 Troy Helmer
Drums & Vocals
Troy is a skilled drummer with a passion for creating dynamic and rhythmic beats. He brings a high level of energy and enthusiasm to the stage, and his solid grooves serve as the foundation for Tops of Trees' Trunk Funk sound. With years of experience playing in various musical genres, Troy is a versatile musician who can adapt to any style of music. He is an essential part of Tops of Trees, and his infectious energy and musicality help to elevate the band's live performances.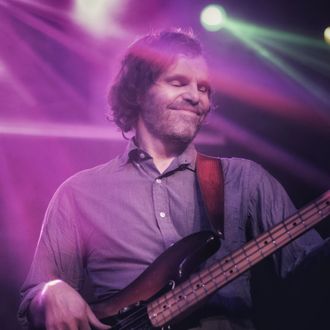 Ken Juhas
Bass & Vocals
Ken is a master of the low end, bringing a unique and distinctive voice to Tops of Trees' Trunk Funk sound. Drawing inspiration from a wide range of musical styles, Ken's bass playing incorporates elements of funk, jazz, and R&B, creating a rich and textured sound that adds depth and complexity to the band's music. He is a consummate professional, with a keen ear for melody and a strong sense of groove, and his playing is always tight, precise, and in the pocket.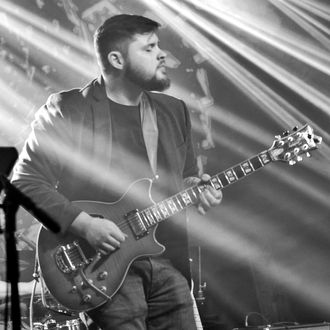 Aaron Profitt
Lead Guitar
Scintillating guitar leads with a passion for exploring new soundscapes and improvisation techniques. As an electrical engineer, Aaron is constantly modifying his equipment to achieve unique tones that inspires creativity and aim to push the boundaries of Trunk funk.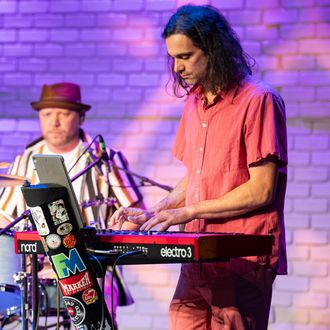 Tom Simek
Keys
Tom, the multifaceted keyboard wizard of Tops of Trees (Tots), has cultivated his musical journey from the vibrant landscapes of upstate New York to an enchanting global odyssey. Hailing from the 518 area code, Tom's passion for music has led him to share his skills as a music teacher while embarking on a melodious voyage that spans across various corners of the world.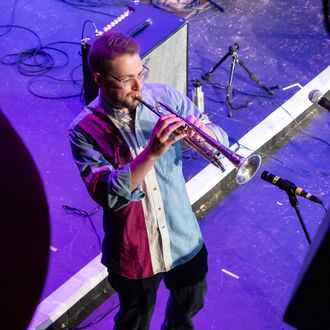 Alex Miller
Horn Section Leader
The musical maestro behind the horn section of Tops of Trees. With a passion for crafting soulful melodies and a deep love for the groove, Alex has become the driving force behind our band's horn arrangements.